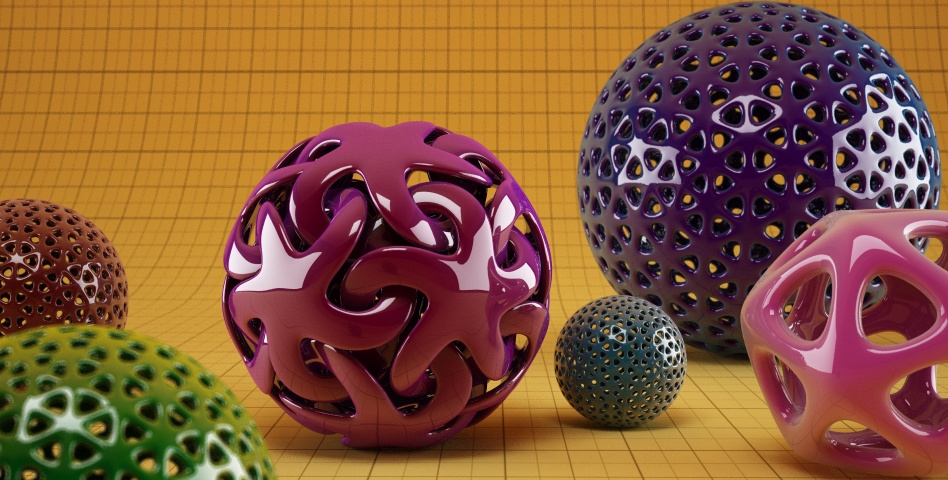 Un classico set con illuminazione da studio, controllato tramite Xpresso e Python. Richiede Cinema4D R12 o superiori e Vray4C4D 1.2.6.1
Rispetto alla versione precedente ho rivisto l'interfaccia, aggiunto alcune opzioni (ad es. diversi tipi di textures per le luci) e risolto alcuni bug.
All'interno della libreria sono disponibili anche alcuni materiali preimpostati ed un oggetto test sui quali provarli.
Bonus: nella zona download trovate anche un archivio con alcuni oggetti modellati con TopMod.
Se trovate errori o incompatibilità, segnalateli pure nei commenti !
12/06/2012 Nota: nei download precedenti a questa data sono presenti alcuni errori di percorso sulle texture dei materiali. È sufficiente eliminare il percorso, lasciando solamente il nome della texture (nome.jpg) per correggere l'errore. Inoltre in un materiale ("vetro goffrato") è stato usato un plug-in (EnhanceC4D) la cui mancanza non influisce sul comportamento della scena (e che può essere sostituito con un Noise standard di cinema). I download effettuati dopo questa data non dovrebbero presentare invece problemi.
———————————–
A classic studio set controlled by Xpresso and Python. Requires at least Cinema4D R12 and Vray4C4D 1.2.6.1.
From the previuos version the interface has been revisited, some options and functions have been added (like light shapes/textures) and bugs have been fixed.
It's distribuited as a cinema4d library (for you to handy access via Content Browser) and comes with some material preset. In download section you can also find some objects modeled with TopMod.
If you find any error or bug please report it !
12/06/2012 Note: downloads prior to this date contains textures paths errors on some materials. That can be solved by just erasing the path and leaving only the texture file name (name.jpg). Also one material ("vetro goffrato") uses a plug-in (EnhancheC4D) in bump channel, that can be easily replaced with a standard Noise shader. Downloads after this date should be ok.
Downloads: